The IPL 2020 is certainly the worst season for Chennai Super Kings as they have been able to win only 4 matches out of 12 matches that they have played till now. MS Dhoni-led Chennai franchise has no chance of making into the play-offs and even Dhoni is facing the ire of fans for some poor decisions he took as well as for his poor form.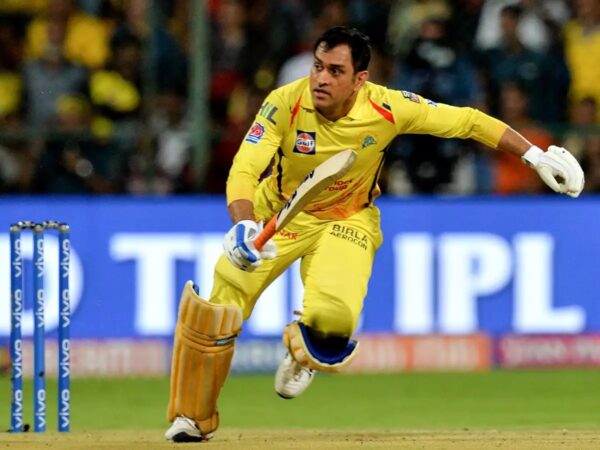 What added more to the injury was that their star player Suresh Raina along with Harbhajan Singh opted out of the IPL 2020 due to personal reasons. While everything was going wrong for Dhoni and his team, a fan of CSK and Dhoni decided to spread some positivity by painting his house in the colors of the CSK jersey which is yellow. The name of the fan is Gobi Krishnan and the logo of CSK has also been painted on his house along with few paintings of the players.
Check out some pics of the house:
#1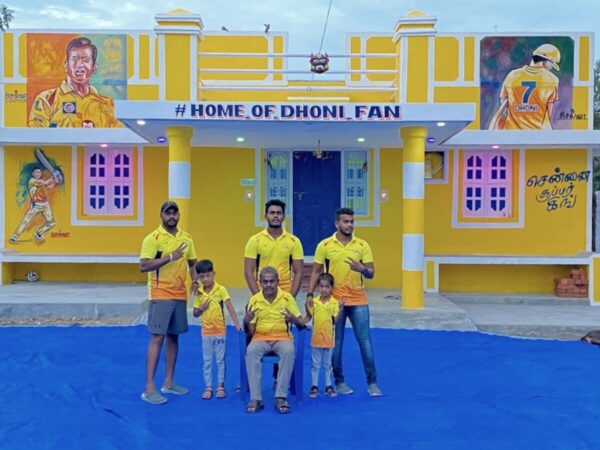 #2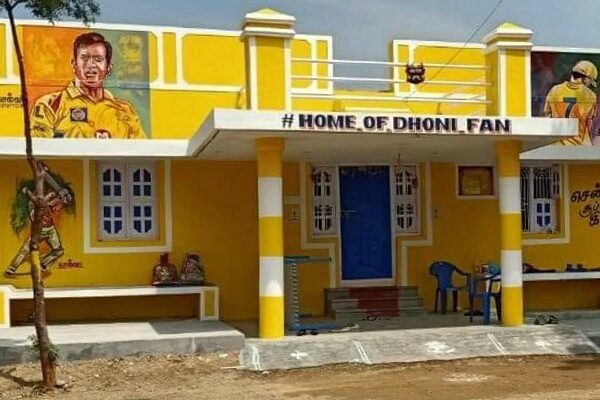 #3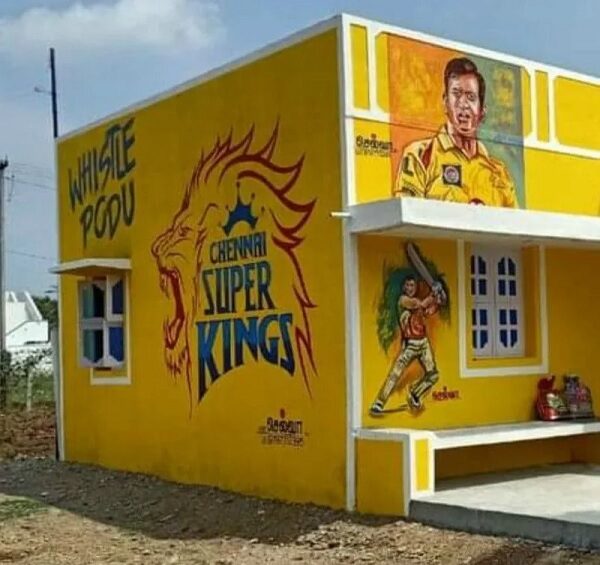 #4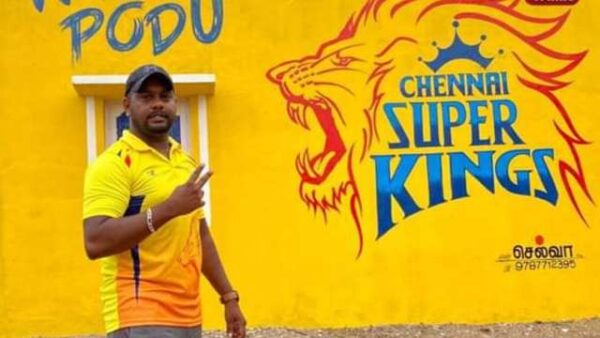 #5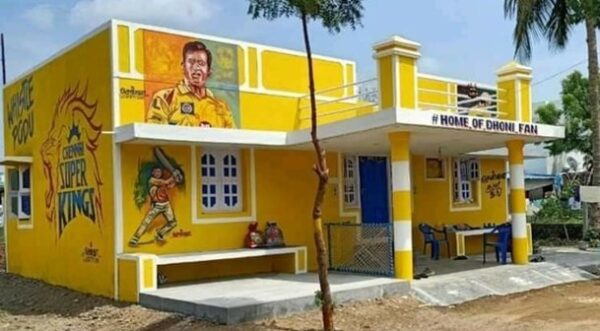 Now the skipper of CSK, MS Dhoni who is mostly called Thala by his ardent fans has also responded in regard to this matter. In a video posted on the official Twitter account of CSK, Dhoni said that he had seen the house earlier on Instagram and he feels that it is a great gesture of showing love. He also adds that it is really difficult because the whole family has to agree to it and it is something which will stay for a long time as it is not a post of Instagram which can be removed another day. The second most successful skipper of the IPL goes on to say that it is not just about him but also CSK and he thanked the entire family for showing their feeling in such a lovely way.
CSK captioned the tweet, "Thala Dhoni's sweet reaction to the sweetest tribute! A big #WhistlePodu for Super Fan Gobi Krishnan and his family for all the #yellove, literally. #HomeOfDhoniFan"
Thala Dhoni's sweet reaction to the sweetest tribute!
A big #WhistlePodu for Super Fan Gobikrishnan and his family for all the #yellove, literally. #HomeOfDhoniFan @GulfOilIndia @thenewsminute pic.twitter.com/1wxWVnP00l
— Chennai Super Kings (@ChennaiIPL) October 26, 2020
Click here to watch this video directly on Twitter
CSK has won the IPL three times under the leadership of MS Dhoni who has been associated with the franchise since the inaugural edition of 2008. CSK is the second most successful IPL team after Mumbai Indians that has won the league four times. However in the IPL 2020, the Chennai franchise is sitting at the bottom of the points table with 8 points.
CSK may not be able to perform good in this season but the love of their sincere and loyal fans is still intact and strong!
The post Dhoni Has An Adorable Reaction To The Fan Who Has Painted His Home In Colours Of CSK appeared first on RVCJ Media.