The quiz show Kaun Banega Crorepati is one of the most watched shows of the Indian television as it not only increases our knowledge but also gives a chance to win prize money up to Rs. 7 crores. One more reason for the show's popularity is the host of the show, legendary actor Amitabh Bachchan who has a charismatic and attractive personality.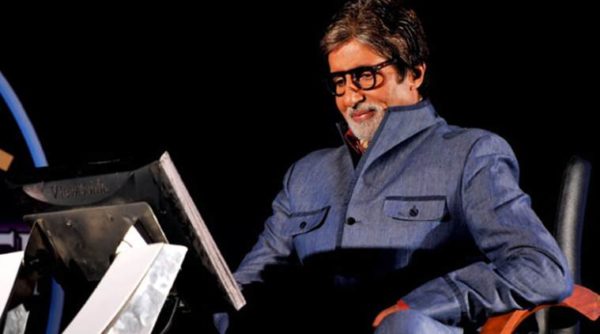 Many contestants have tried their luck in the show and in this season, two contestants have become crorepati till now. Recently, the second crorepati from the show IPS Mohita Sharma Garg has taken to Twitter and shared an incident because of which she feels that God is really kind to her.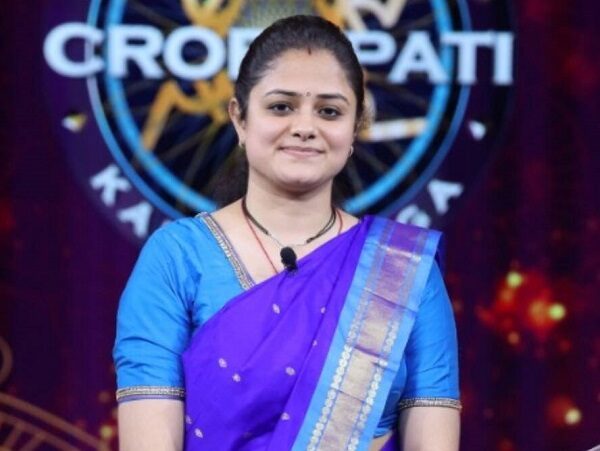 Maggi is one of the most favourite snacks of the Indians and Mohita Sharma Garg also seems to like it. But she is really lucky as she has got two sachets of masala inside one packet of Maggi. This was certainly a lifetime experience as a huge number of Indians eat Maggi but they rarely find two masala sachets in one Maggi.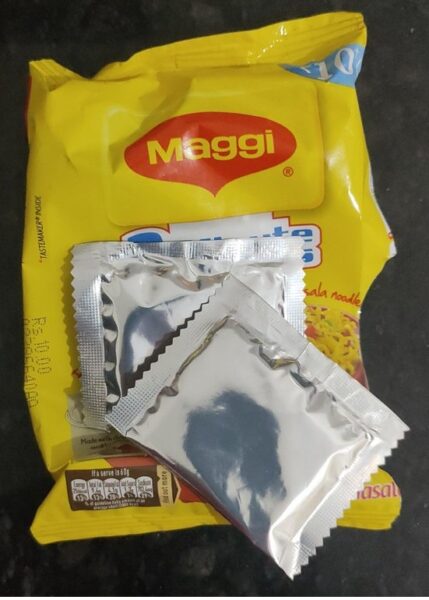 IPS Mohita Sharma Garg shared the photo of Maggi and two masala sachets and tweeted, "Just after winning #KBC12, got 2 masala sachets in 1 #maggi packet. Never thought would get so lucky. God is kind today".
Just after winning #KBC12, got 2 masala sachets in 1 #maggi packet. Never thought would get so lucky.
God is kind today


@GargRushal_IFS @SrBachchan @SonyTV @NestleIndia pic.twitter.com/9NMmbCJm2k
— Mohita Sharma Garg (@mohita_ips) November 17, 2020
Twitterati was also pretty amused with it and they expressed their opinion in a hilarious way:
#1
Kya kijiyega itni masala sachet ka… pic.twitter.com/Wq5SjsLkVw
— ARVIND V (@ARVINDVkings) November 18, 2020
#2
Now that's what we refer to as "bhagwan jab deta hain chappar phad ke deta hain." Congratulations mam on a fantabulous win. Hats off !! pic.twitter.com/x0e1L7M6lD
— Vasudev Kamath (@vasudevkamath) November 19, 2020
#3
Finding positivity & Happiness in small things after achieving Big goal in your life is quiet appreciating. As you have done.

—
Aashna Mishra (@AashnaMishra26) November 18, 2020
#4
हर किसी के लाइफ में एक ऐसा दिन जरूर आता है जब ऊपर वाला छप्पर फाड़ कर देता। We just need to grab the opportunity and succeed. Congratulations once again …



— Dr. Roopam Panda (@RPanda5) November 18, 2020
#5
Firstly, Congratulations madam for winning 1 Cr.
Now plz tell is this maggi from recent purchase ? Asking coz maggi is now selling Rs 10 pack @ Rs 12 since last couple of years.. YOUR PACK SHOWS RS. 10
— Urvi (@Urvi_UV21) November 19, 2020
#6
हाहा पर ये तो मैगी फाड़के मिला है भाई

कांग्रचुलेशन मोहिता जी, वाक़ई शानदार दमदार तरीके से खेल खेला। और आपके देश और परिवार के प्रति समर्पण के ज़ज़्बे से दिल प्रसन्न हो गया।
— Trilok Moudgil (@MoudgilTrilok) November 18, 2020
#7
Kya kijyega itne masala sachets ka?
Winning KBC was ok…. but getting 2 sachets is really an achievement. ALMOST NO ONE has come across person with 2 sachets. It's a god send
— Abhijit K (@aappak) November 18, 2020
#8
So you got the missing one from my imaginary packet

pic.twitter.com/kdeSCc4lLn
— Dr. Sourav Sarkar (@drsouravsarkar) November 18, 2020
#9
Tabhi toh mujhe kal masala nahi mila, ye aap ke paas chala gaya

pic.twitter.com/qlX1nmE68O
—
॥ओ३म्॥
(@OBodekar) November 19, 2020
#10
Sadio mai ek baar hi aisa karishma hota hai
adbhud. Ishwar ki aseem anukampa barsi hai aap pe

— [email protected] (@VermagauravN) November 19, 2020
#11
Extremely happy to see you progressing. Your poem was extra ordinary. India should be extremely v proud of you. Also you are so humble. Well proud of you.

— GAPATEL (@GAPATEL1) November 18, 2020
#12
मसाला में कि मैं दो मसाला का पैकेट निकलना यह भले ही luckकी बात होगी मगर आपने जो kbc में किया है वह आपकी मेहनत है। Hats off you
— PREM KUMAR (@premk0759) November 18, 2020
#13
I think u got more than this… that's called *respect and space in our hearts*… u played very well…hope you come up with more briliant ideas for upliftment for common/poor people..and will be the role model of your colleagues and academy. Best wishes to both of you.
— Piyush Chaurasia (@Piychaurasia) November 18, 2020
#14
Ye to wakai ishwar ki kripa baras gayi aap par


— Dr Vidhi M Pilania (@VidhiPilania) November 18, 2020
#15
This girl has awesome sense of humor………the tough service of IPS need Officers like you….



— Amulyaa Ratan – #Sindabad the Sailor… (@SindabadThe) November 18, 2020
Have you ever got so lucky? If yes, please share your experience with us.
The post KBC Crorepati IPS Mohita Sharma Got 2 Maggi Masala Sachets In 1 Pack, Twitter Calls Her Lucky appeared first on RVCJ Media.