Potato chips is one of the most favorite snacks of most of us, especially kids, and there are many companies in the market that sell potato chips with different flavors because of which we have many options to choose from while buying one. However, the biggest complaint we all have is that these chips packets have very few chips and too much of air. Recently, a Redditor made a comparison among the three chips selling companies (Lays, Haldirams and Bingo) in order to find out which company's packet of Rs. 10 has more chips and less air. Lays was at the bottom in this contest which means that Lays sells more air and less chips in its Rs. 10 pack.
An empirical analysis of 10 rs chips packets ft. Lays, Bingo and Haldiramhttps://t.co/V9trk5kiEj pic.twitter.com/wqRUvmgHgF
— r/India on Reddit (@redditindia) July 27, 2020
However, an online user Don whose Twitter handle is @AgentCodyBlacks has shared something on the micro-blogging site Twitter which is quite difficult to believe for everyone. He has posted photos of a Lays chips pack which is full of chips and not air.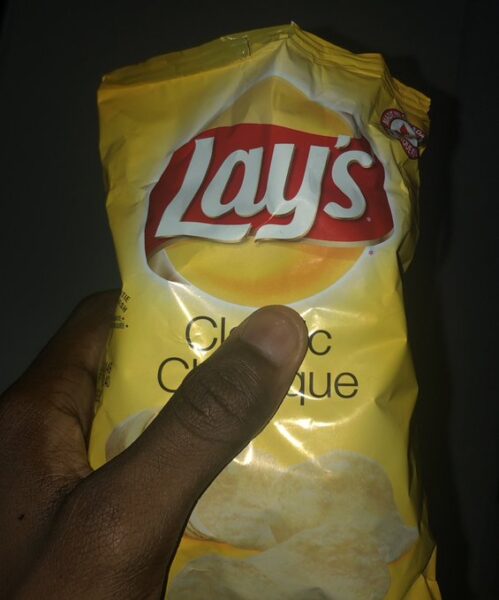 We are quite sure that you are also not able to believe this but it's true and Don has made a point to thank the employee who has filled the Lays pack with chips to the maximum. While sharing the pics of the pack, he mentioned its serial number as well.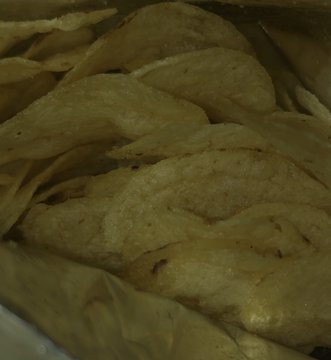 His tweet read, "Shout out to who ever made this lays bag serial number 8043000162, this shit full to the MAX".
shout out to who ever made this lays bag serial number 8043000162, this shit full to the MAX pic.twitter.com/XqrhSpDXwY
— Don
(@AgentCodyBlacks) August 29, 2020
Twitterati soon got into action and compared it with a jackpot won by the online user. This incident has left many in a perplexed and shocked state as it has been for many years now that we have been witnessing Lays pack contains more air and less chips. This is how Twitter users reacted:
#1
Lays lookin through every factory for tha nigga that bagged this shit wrong
— VK Antwan (@AhLottaAntwan) August 30, 2020
#2
Not all heroes wear capes !!!
https://t.co/grTTyVPbQt
— 𝑴𝒐𝒓𝒈𝒂𝒏 𝑨𝒌𝒂 𝑴𝒐𝒓𝒈𝒛
(@itsthemorgan) August 30, 2020
#3
He snitching on the guy who filled that to the brin pic.twitter.com/a2L5gt37rt
— SuperiorityEmerald (@SUPERIOR1TY_) August 31, 2020
#4
He's living the dream https://t.co/47cPjj11gH
— Diogo (@fuck_yo_advice) August 30, 2020
#5
The potato chip factory niggas when the manager ask about this bag of chips pic.twitter.com/Q2n6p1QoWD
— Té

(@Tae_gusto) August 30, 2020
#6
Lays hard at work to find out who made this bag and fire him and his boss https://t.co/SUzJuU9YgY
— ahigh (@ders713) August 30, 2020
#7
Lays when they find out who did it pic.twitter.com/Uylue1rOKQ
— Janky.lil (@almightykhalil9) August 30, 2020
#8
Most positive thing I've seen all 2020 https://t.co/KLePlZgzZH
— Ar'Gongo (@aebs0) August 30, 2020
#9
Delete this before the lays company sees it and fires him. Can't let them stop our hero now


— ricejellofnotfried. (@Obatomi_) August 31, 2020
#10
Even with the picture fam I don't believe it. It is LITERALLY IMPOSSIBLE for Lays chips to be that full
— KUDA
(@king_olly8050) August 31, 2020
#11
A full Lays bag..
RT for good luck
https://t.co/ETRXElsL1w
— Free Zimbabwe
(@RMabawa) August 30, 2020
#12
You better go play the lottery cause this never happens

— swipe messes me up go ahead and decipher that (@bossXolivia) August 31, 2020
#13
All Lays factories on lock down cause of you
— #BLM (@zeroinchfucks) August 30, 2020
#14
I dont ask for much, I just ask for the good luck this man has

https://t.co/sWUKI7PECo
— Cerise
(@Sosepho) August 30, 2020
#15
The only bag I've ever seen that's full
— proud okc fan® (@cultivatedbean) August 29, 2020
In India, potato chips were usually made at home earlier but nowadays as people don't have much time due to their hectic lifestyle, the majority of population buys such snacks from the market. Have you ever come across such a pack which is full of chips?
The post Man Gets Lays Pack Full Of Chips & Not Air, Twitter Says He Should Try Luck In Lottery appeared first on RVCJ Media.