You may not be interested in politics but if you have switched on TV yesterday, you must have seen every news channel covering the elections – not the Bihar elections but the US elections.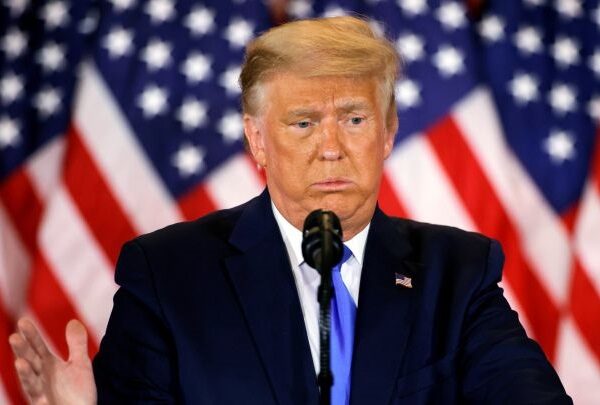 There is a close contest going on between the present President of USA Donald Trump and American politician Joe Biden. While the results seem to be going in the favor of Joe Biden, Donald Trump has also announced that he is going to win and also declared that he will be going to the court in regard to the election results. Protests have also started in the USA and police has arrested around 50 people till now.
However, what is surprising is the fact that the Indian media is following the US elections as if the elections are taking place in India. The Indian Twitterati also noticed it and soon social media networks were flooded with memes and jokes in this connection.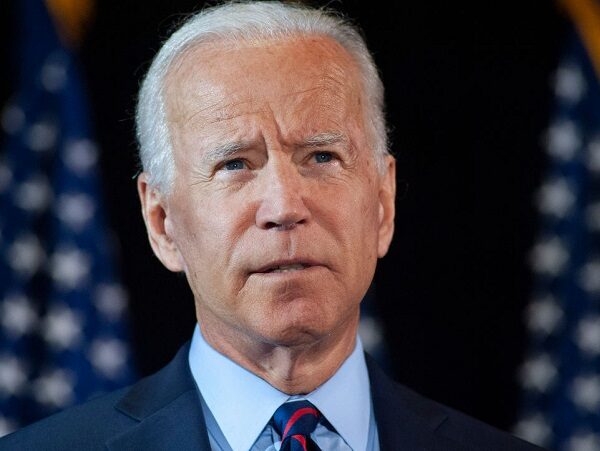 Check out some of the selected tweets that will make you go ROFL:
#1
Back in 2016, while the rest of the world was obsessing over Trump winning US Elections, Modiji decided to come on TV and cancel our currency.
Sweet sweet memories.
— Meghnad
(@Memeghnad) November 4, 2020
#2
Me, a non American, checking the results on google every 30 seconds
#Elections2020 #AmericaDecides2020 pic.twitter.com/ICZAG7tbFY
— Santhosh Kotari (@Santhosh_Kotari) November 4, 2020
#3
— Sanjay Kumar (@SanjayK98384217) November 5, 2020
#4
Mumbai Indians should declare victory in the 10th over of the first innings of the Qualifier and then move Supreme Court for IPL trophy. #LearnFromTrump https://t.co/thMApXGw5L
— Arun 'Let's hope for the best' G (@aarungeorge) November 4, 2020
#5
Very cool @realDonaldTrump Reminded me of drunk dancing from pre-covid era. https://t.co/DHqz9352yZ
— Trendulkar (@Trendulkar) November 3, 2020
#6
Trump already practising his victory dance




. #Elections2020 #USElections #USElections2020 #Trump #Biden #AmericaVotes2020 #AmericaDecides2020 #Election2020 #JKLive pic.twitter.com/rJVwyvrZz0
— Mariam Wangu (@MariamWangu) November 4, 2020
#7
In class 5 when we played bat ball there was a kid who used to take his bat and go home if he felt he was losing. That kid could be President.
— Lebrown James (@Naa_Cheese) November 4, 2020
#8
Trump's defeat has not been announced yet but Modi media has started its game! Now @JoeBiden is Modi's best friend.
Let's say 'How are you Biden' instead of Namaste Trump. #USElections pic.twitter.com/IZMw4GePLz
— Raman Dhaka (@RamanDhaka) November 5, 2020
#9
Me, a non American, checking the results on google every 30 seconds
#Elections2020 #AmericaDecides2020 pic.twitter.com/ICZAG7tbFY
— Santhosh Kotari (@Santhosh_Kotari) November 4, 2020
#10
#USElections #TrumpVsBidenFight
Last hope for trump….

pic.twitter.com/p3vnHIRvFO
— SamcastiC (@Samsarcastic1) November 4, 2020
#11
Big Breaking: Devendra Fadnavis rushed in to Washington DC to take oath since the polls are unclear.
— Scotchy(Team) (@scotchism) November 4, 2020
#12
Trump: "We won, all America is painted red"
Fauci: "Mr. President, those are the #covid charts"#USElections #Usa2020 pic.twitter.com/GXA6Xpuq5z
— DG MEME
(@meme_ec) November 4, 2020
#13
Both Biden and Trump have already declared their victory in #USElection
Americans right now: pic.twitter.com/f91kRzq1qV
— Sagar (@sagarcasm) November 4, 2020
#14
Trump deserves everything he's going through right now for his arrogance.

#JoeBidenKamalaHarris2020 #USElection2020 #USElections #JOEBIDEN2020
— A2Z (@A2Z_____) November 5, 2020
#15
— Tinu Cherian Abraham (@tinucherian) November 4, 2020
Jokes apart, the American elections are important for the whole world as USA is a superpower nation and the American President is certainly the most powerful person of the world. The relations between India and America are pretty good at the moment and it will be interesting to see how the next President will take them forward.
Most probably Donald Trump is going to be the first President in the last 30 years who will fail to win the second term. In the year 1992, George HW Bush failed to get re-elected for the second term but after that, Bill Clinton, George W Bush (Junior) and Barack Obama, all three President won their second term.
Are you following the US elections?
The post Twitter Is Going Crazy For US Elections & These Hilarious Memes Will Make You Go ROFL appeared first on RVCJ Media.