The Indian government is slowly opening or unlocking the country after imposing lockdown in the country for almost 3 months. The Modi government was compelled to take the step of imposing lockdown in India due to constant increase in the number of COVID-19 positive patients. However, still the number of patients is increasing but the fact is that the government and the administration are now well-prepared to handle the situation as they used the lockdown period to improve medical facilities and infrastructure.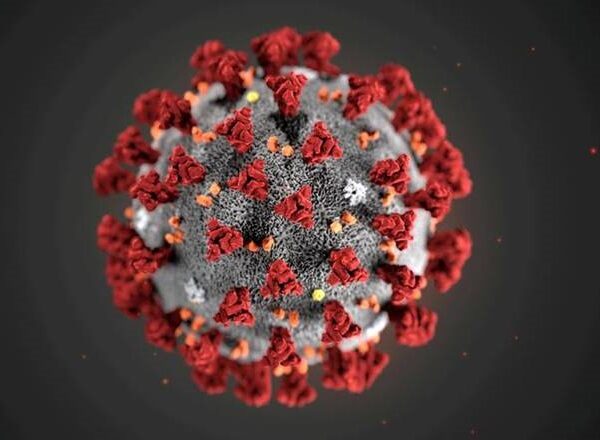 PM Modi has been addressing the nation on a regular basis in this critical situation and he again addressed the nation on 30th June in order to talk about Unlock 2. He praised the public for following the lockdown in a proper manner but he also pointed out that people have started behaving in the old manner after the lockdown got lifted. He requested people to take precautions and also warned those who are not following the guidelines. He said that such individuals will be penalized as law is above everyone and neither the sarpanch (head) of a village nor the PM of the country will be spared if they don't follow the law.
Narendra Modi also talked about the Pradhan Mantri Gareeb Kalyan Anna Yojana as he announced its extension till November and told that Rs. 90,000 Crore will be spent on it. He also emphasized on the One Nation, One Ration Card Scheme and its benefits for the public, especially the laborers.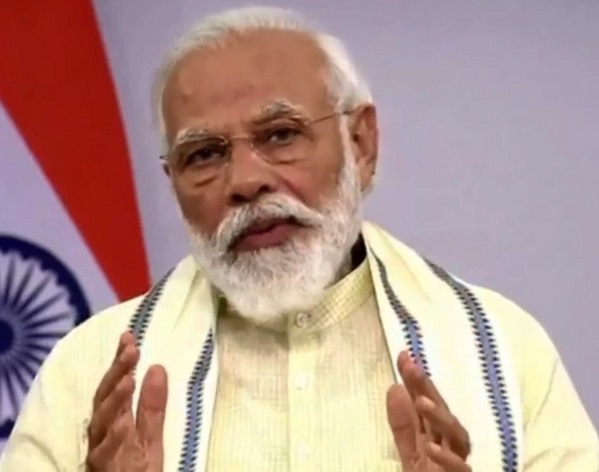 While some people liked what PM Modi said, few others opined that it was not what the nation wanted to hear. As usual, the micro-blogging site Twitter got flooded with rib-tickling memes that will make you go ROFL. Check out some of the selected ones:
#1
People to today's speech of #NarendraModi ji : pic.twitter.com/vVQiwDQyN3
— Pihu (@PritiMhatre6) June 30, 2020
#2
Truck warning boards be like :- #NarendraModi pic.twitter.com/NtN0rh9SUB
— सोना Oro
(@kharaa_sona_) June 30, 2020
#3
* After watching Rohit Sharma scored 3rd double century *
Experts :#NarendraModi pic.twitter.com/LsFcfVJ15b
— Aaditya (@aadicastic) June 30, 2020
#4
#NarendraModi
People who are still looking for Chinese apps..
Modi Ji: pic.twitter.com/0rnFgejoEv
— Ritviz Tweeps

(@eklauta_) June 30, 2020
#5
Every teacher in Parents Teacher Meeting to Our Parents

#NarendraModi


pic.twitter.com/npTa4y1zOc
— Aarvii (@KaafiZiddiHu) June 30, 2020
#6
#NarendraModi ji's 15 minute speech was like : pic.twitter.com/afmmsAhaQQ
— Neel Joshi (@neeljoshiii) June 30, 2020
#7
#NarendraModi
When my frend watching tiktok video to make me anger
Me :- pic.twitter.com/JEosIiXtPQ
— M̶ A̶ R̶ I̶ O̶ (@Marioloverx3000) June 30, 2020
#8
This is how corona will attack on those who are moving out without masks #NarendraModi pic.twitter.com/gfNgY4exq8
— intellectual_09 (@09Intellectual) June 30, 2020
#9
#NarendraModi
After watching news
People to modiji pic.twitter.com/zf2DlhrG6R
— Sahil (@o_sahil2) June 30, 2020
#10
#NarendraModi
Pm Modi to them who are not following rules of lockdown be like – pic.twitter.com/urxT6eRkaR
— THE | Epic Blogger | (@Kush_official_) June 30, 2020
#11
Modi ji addressing nation for being irresponsible
Le people : We are not laparwah.
Modi ji : #NarendraModi pic.twitter.com/VbxdNORllg
— I H S A R (@thatmumbaigurl) June 30, 2020
#12
#NarendraModi is just talking about poors
Middle class and rich Ppl ~ pic.twitter.com/08Mg0pwx9T
— PHilosophic βҽąʂէ
(@Mohitnomics) June 30, 2020
#13
When #NarendraModi didn't gave any task.
Memers be like:- pic.twitter.com/tPjYdQdYIx
— Harsh (@Nhiipata) June 30, 2020
#14
When you not even touch a single book in whole Lockdown
.
Your parents and everyone #NarendraModi pic.twitter.com/1Ayrq3e5wT
— aTuLz thakur
(@captiousperson) June 30, 2020
#15
#NarendraModi
People who do not follow rules of lockdown
Modi ji: pic.twitter.com/S67mcCMMYN
— Satyam (@satymmmm) June 30, 2020
#16
#NarendraModi after showing his well styled beard: pic.twitter.com/Rsmg7Wl2Mn
— Siddhant Sharma (@siddyviddy) June 30, 2020
#17
Everytime my bestfrnd starts running after a girl
Me : pic.twitter.com/E4LTifI598
— Haunted Memer
(@HauntedMemer) June 30, 2020
#18
My mom about me #NarendraModi pic.twitter.com/mnaNCqxb7t
—
Blue
(@drishtooo) June 30, 2020
#19
When Donald Trump spells any hindi word correctly-#NarendraModi pic.twitter.com/nFmbOmlH7d
— PIYU

H (@piyushthakur__) June 30, 2020
#20
#NarendraModi #MEMES
After Coming In Relationship
Every Boyfriend Be Like : pic.twitter.com/xHq8lEEFKq
— Khan_wasif (@thekhanwasif) July 1, 2020
What is your opinion on PM Modi's address to the nation? Let us know.
The post Twitter Sparks With Rib-Tickling Memes After PM Modi's Address To The Nation appeared first on RVCJ Media.